Help remote communities in Sumatra
Please help us create opportunities for local people in Sumatra.
Explore our campaigns to support sustainable locally-led programs in education and environment.
You can either support one of our campaigns below or follow the general donate button.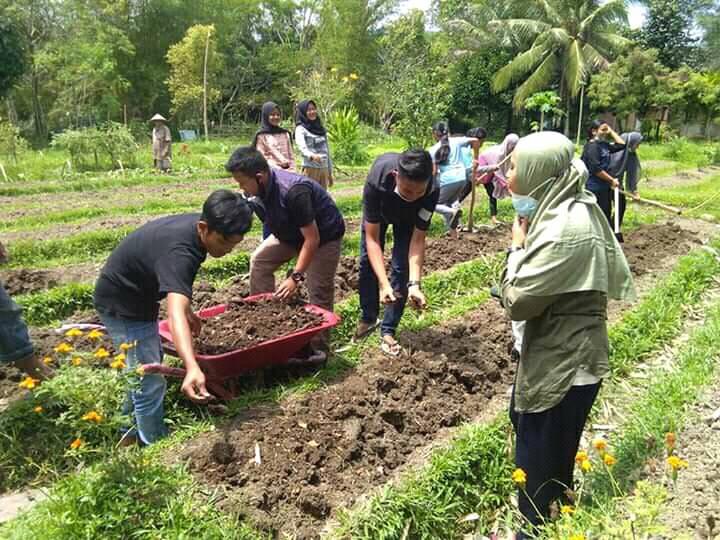 Empower the Youth of North Sumatra
We provide training in practical skills to young men and women living in remote rural communities.
Help us give those people experience and opportunities needed to reach their full potential and improve their lives.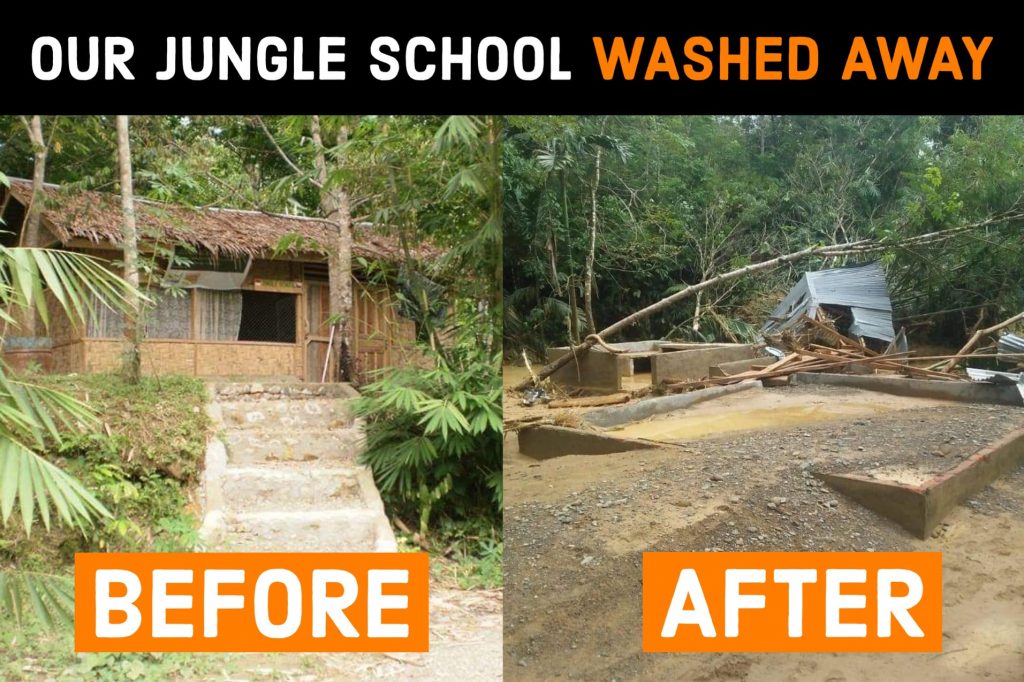 Help us rebuild our jungle school
Our jungle school at Selang Pangeran in Sumatra washed away in the flood on November 17th. 
We urgently need your help to rebuild our beautiful Jungle School.
Every dollar will help.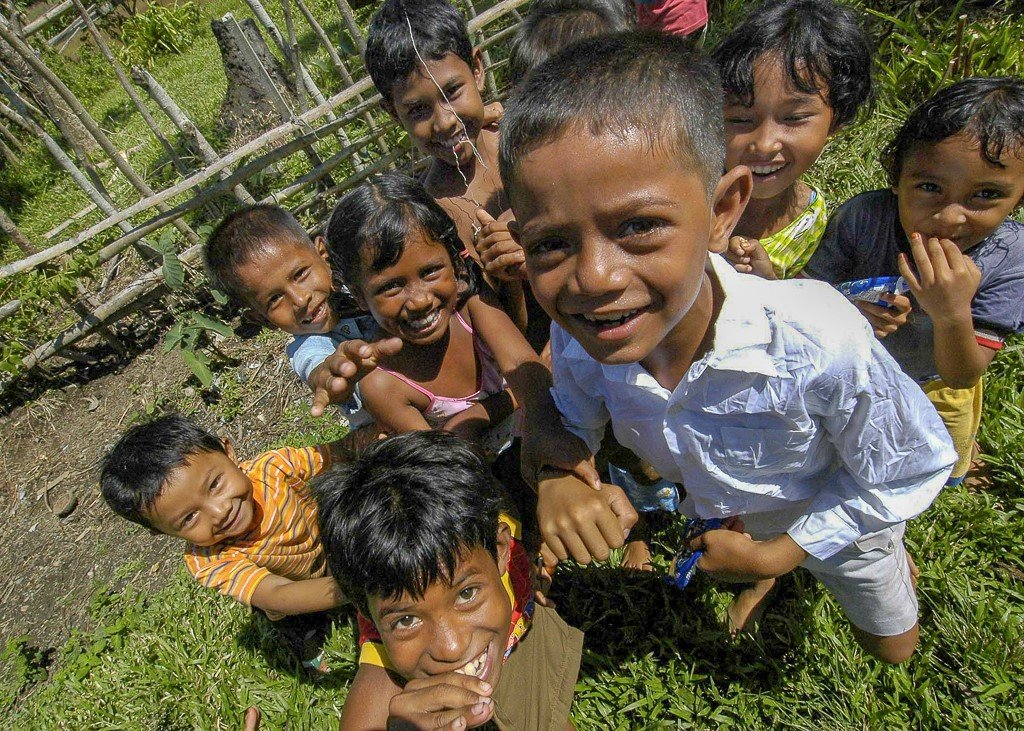 COVID-19 HEALTH EDUCATION
We have a window of opportunity to save lives
As a result of the Covid-19 pandemic, tourism has stopped, severely impacting the local communities who rely on tourism for income. 
With no hospitals and limited medical facilities – we must act now and do everything possible to keep the virus at bay and to support the communities throughout this period.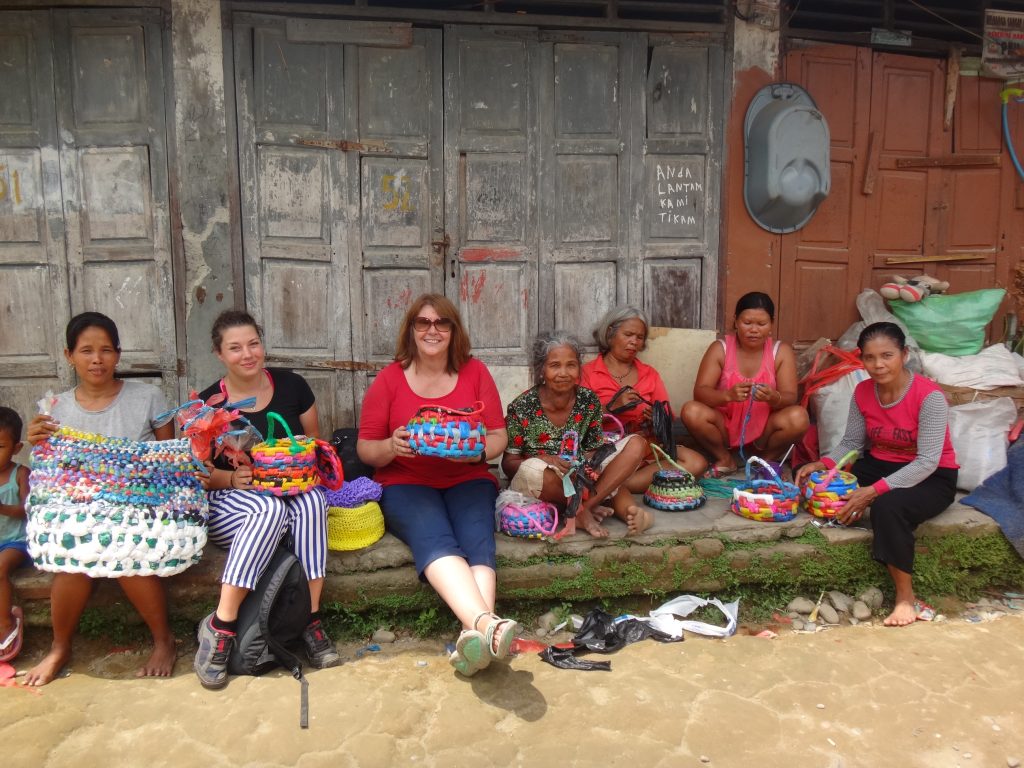 Support Remote Communities
A group of about 40 families, mainly homeless women and children, live in derelict buildings behind the Batu Kapal market.
Support our mission to create opportunities for these women and children to earn income through micro business initiatives.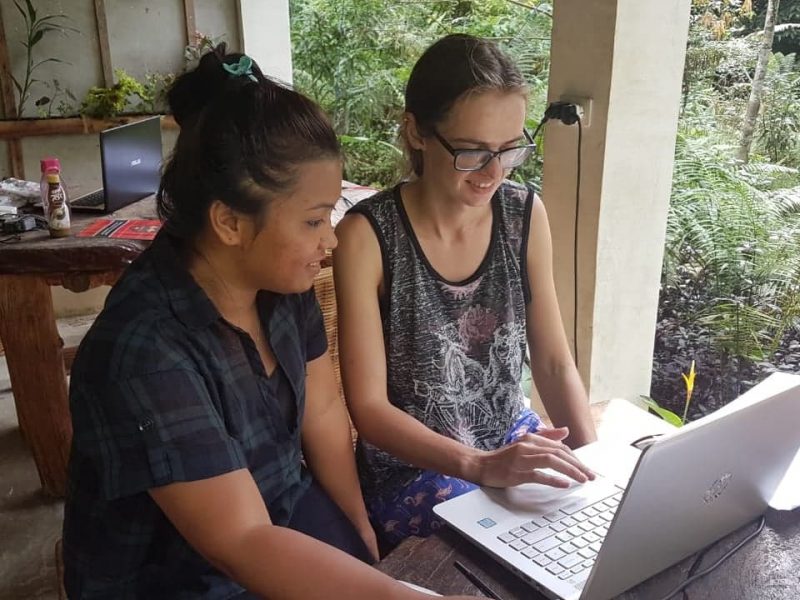 This year and in the long term we would like to create opportunities for these beautiful women to realise their full potential.
We believe that education and training are the key to this.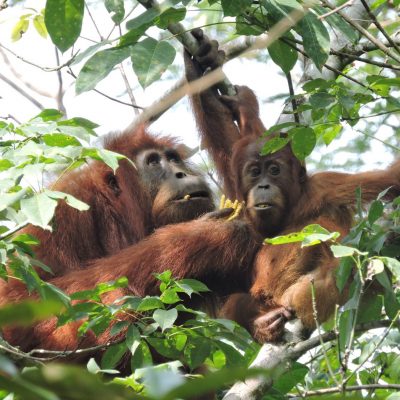 In the bufferzone adjacent to Gunung Leuser National Park, Durian farmers come into regular conflict with orangutans who eat their crops.
We aim to find ways to reduce conflict between farmers and orangutans.
One of the ways in which we hope to do this is by compensating the farmers for Durians eaten by orangutans. Durians are sold for approximately $2.50 each.
Batu Kapal
Bohorok, Sumatera Utara, Indonesia
Registered Address: CareSumatra Inc.
288 Colonial Drive
Norton Summit 5136
South Australia
Copyright © 2022 CareSumatra | Powered by CareSumatra